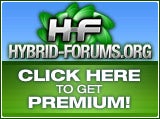 » Buyers Guide

» Network Links

» Welcome to HybridForums.org: The #1 Hybrid Cars Forum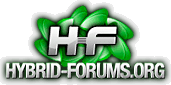 Welcome to HybridForums.org - a website dedicated to the Hybrid Cars Forum. We have many features on this website to make your experience here more enjoyable. The first step would be to REGISTER for free so you can take advantage of all the features we have to offer.


Spring Cleaning Essentials for Your Car
Apr 17, 2017 - 10:52 AM - by AutoGuide.com








Quote:

Time-saving tips, products and advice to get your ride clean and shiny in a jiff.

Spring is in the air, and car-care season is upon us. With the winter gone away for another year, the time is right to treat your ride to some much-needed TLC, leaving its cabin clean and detailed, and its paint shiny, lustrous and protected.

Cleaning and caring for the look of your ride, inside and out, is easy and trouble-free, and more so if youíve got the right products and equipment for the job. Best of all, taking care of your rideís appearance is a great way to ensure it looks good for the long haul and can improve resale value, too.

Below, weíll look at seven items that will make your springtime car care ritual even easier, as well as some tips and hacks thatíll save you time and money, basically making you a genius.

Read more about the Spring Cleaning Essentials for Your... [Read More]

0 Replies | 306 Views


2017 Kia Niro Review
Feb 06, 2017 - 10:47 AM - by AutoGuide.com




Quote:

Iím not much of a gambling man, but if I were, Iíd have to think the 2017 Kia Niro is a pretty safe bet.

With a seemingly limitless ceiling on how many crossovers the market can bear, itís all but guaranteed to sell based on body style alone. Add in fuel consumption thatís almost on par with the Toyota Prius, and the Niro has an appeal thatís all its own.

As the first dedicated hybrid crossover on the market, the Niro occupies a unique space thatís only barely been tapped by the likes of the hybrid versions of both the Toyota RAV4 and the

... [Read More]

0 Replies | 544 Views


What to Look for When Buying Used Hybrid and Electric Vehicles
Nov 30, 2016 - 10:07 AM - by AutoGuide.com




Quote:

Imagine how the auto industry was decades ago.

Automatic transmissions. Fuel injection. Remote door locks. Variable Valve Timing (VVT). These then-revolutionary technologies, after some years, have now become so commonplace that theyíre no longer given much second thought. But back then, folks probably wondered: would these newfangled gizmos last for the long haul? Would they break down? Would they be reliable? Cause problems? How would they operate after years and miles of use? What would be the implications on resale value?

Today, as automotive technology advances at ever-increasing rates, shopper skepticism is often leveled at the latest breed of voltage-powered vehicles ó whether partially battery-powered like a hybrid or plug-in hybrid, or a fully battery-powered EV.



... [Read More]

0 Replies | 636 Views

» Online Users: 40
0 members and 40 guests
No Members online
Most users ever online was 1, 12-31-1969 at 07:00 PM.