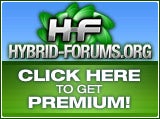 » Buyers Guide

» Network Links

» Welcome to HybridForums.org: The #1 Hybrid Cars Forum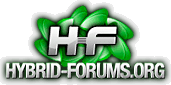 Welcome to HybridForums.org - a website dedicated to the Hybrid Cars Forum. We have many features on this website to make your experience here more enjoyable. The first step would be to REGISTER for free so you can take advantage of all the features we have to offer.


What to Look for When Buying Used Hybrid and Electric Vehicles
Nov 30, 2016 - 11:07 AM - by AutoGuide.com




Quote:

Imagine how the auto industry was decades ago.

Automatic transmissions. Fuel injection. Remote door locks. Variable Valve Timing (VVT). These then-revolutionary technologies, after some years, have now become so commonplace that theyíre no longer given much second thought. But back then, folks probably wondered: would these newfangled gizmos last for the long haul? Would they break down? Would they be reliable? Cause problems? How would they operate after years and miles of use? What would be the implications on resale value?

Today, as automotive technology advances at ever-increasing rates, shopper skepticism is often leveled at the latest breed of voltage-powered vehicles ó whether partially battery-powered like a hybrid or plug-in hybrid, or a fully battery-powered EV.



... [Read More]

0 Replies | 233 Views


Vote in the 2017 AutoGuide.com Readerís Choice Car of the Year Awards
Nov 01, 2016 - 1:41 AM - by AutoGuide.com




Quote:

Our readers mean the world to us, and we want to make sure your opinions are heard.

Help AutoGuide.com by voting for the 2017 Readerís Choice Car of the Year and have your say on which new cars this year should be given top honors.

In addition to the overall Car of the Year award, there are seven other categories where you can vote for your favorite, including Truck of the Year, Sports Car of the Year, Green Car of the Year, Utility Vehicleof the Year, Luxury Car of the Year, Luxury Utility Vehicle of the Year, and Exotic Car of the

... [Read More]

0 Replies | 167 Views


2016 Paris Motor Show Coverage
Sep 28, 2016 - 11:26 AM - by AutoGuide.com




Quote:

Itís September which means weíre back in Europe to take in the hottest new reveals and concept cars. In Paris you can expect cars from your favourite luxury automakers like the new BMW 5 series sedan and X2 crossover, or the new Mercedes GLC43 Coupe or AMG GT Roadster. Even Land Rover is getting in on the show with a new Discovery. There are also rumors of a new VW EV to hit the show, in order to distract people from that whole TDI scandal.

You can also expect many high end cars and exotics to make a splash, with Ferrari looking to make a big deal about its 70th anniversary. Keep your eyes peeled right here for all the details.

Read more about the ... [Read More]

0 Replies | 246 Views

» Stats
Members: 890
Threads: 851
Posts: 995
Top Poster: AutoGuide.com (226)

Welcome to our newest member, topten10th

» Online Users: 108
0 members and 108 guests
No Members online
Most users ever online was 1, 12-31-1969 at 07:00 PM.