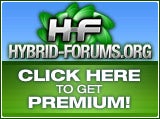 » Buyers Guide

» Network Links

» Welcome to HybridForums.org: The #1 Hybrid Cars Forum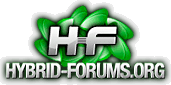 Welcome to HybridForums.org - a website dedicated to the Hybrid Cars Forum. We have many features on this website to make your experience here more enjoyable. The first step would be to REGISTER for free so you can take advantage of all the features we have to offer.


2016 Toyota Prius, Prius Prime Perform Well in Crash Tests
Jul 12, 2016 - 3:06 PM - by AutoGuide.com




Quote:

Safety ratings, and their accompanying videos, from IIHS and NHTSA are giving thumbs up to the 2016 Toyota Prius and the soon-to-be launched Prius Prime plug-in hybrid electric vehicle.

The Insurance Institute for Highway Safety (IIHS) rated the car as 'good' overall, claiming that it's the safest Prius ever. 'Good' ratings in all categories translated to the 2016 Top Safety Pick Plus award from the IIHS.

The Prius Prime is schedule to roll out later this year. Toyota plans for it

... [Read More]

0 Replies | 58 Views


Love Cars? Then You'll Love These Amazon Prime Day Deals
Jul 12, 2016 - 11:32 AM - by AutoGuide.com




Quote:

Looking to stock up on some of your favorite automotive accessories? Well today is the day to do it.

July 12 is Amazon Prime Day, when prices are slashed on a selection of items, making it a great time to buy at bargain prices. For 24 hours, tons of deals will come and go, but there is a catch: you have to be an Amazon Prime member.

A subscription costs $99 annually, and gets you access to all these great one-day deals plus Prime Music streaming, Prime video streaming and free two-day shipping. Or, if you only want to take advantage of this one day sale, you can sign up for Prime and cancel within a 30-day window. Either way, you get great deals and free two-day shipping!

Take a look at the list below to see some of the best automotive-themed accessories we dug up that may interest you.

... [Read More]

0 Replies | 38 Views


2017 Toyota Prius Prime Review and First Drive
Jul 11, 2016 - 1:47 PM - by AutoGuide.com



Quote:

There was an unexpectedly long delay as Koji Toyoshima, chief engineer of the Toyota Prius and Prius Prime, conferred with his colleagues.

After half a minute or so of fuss, the result of this chatter was a succinct 'no' from the company's translator; their latest plug-in electric model will notoffer a 'ludicrous' acceleration mode similar to what's available in the Tesla Model S. Damn, and I thought that question was sure to make him chuckle.

Efficiency enthusiasts everywhere are sure to bedevastated by this news, but the Prius family is about saving as much gasoline as possible, not causing speed-induced vertigo. To

... [Read More]

0 Replies | 43 Views

Hybrid Owners: Click to save
10%
using code
FORUM

» Online Users: 17
0 members and 17 guests
No Members online
Most users ever online was 1, 12-31-1969 at 07:00 PM.